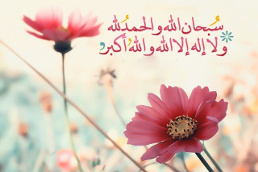 Hazrat Moulana Muhammad Ilyaas (rahmatullahi 'alaih) once mentioned:
Those who join the work of Tableegh, I instruct them to engage in zikr and recite the third kalimah. They should also be punctual on reciting the Tasbeeh-e-Faatimi after their fardh salaah and on reciting durood shareef and istighfaar one hundred times in the morning and evening. Together with this, they should be punctual on the recitation of the Qur'aan Majeed daily with the correct pronunciation and tajweed.
Apart from performing other nafl salaahs, I also emphasize upon them the importance of performing the tahajjud salaah. I encourage them to associate with the learned Ulamaa and benefit from them, as acquiring ilm is extremely important. If one suffices on acquiring deeni knowledge but is not concerned about zikr (the remembrance of Allah Ta'ala which aids one to remain pure and assists him in fulfilling the dictates of the knowledge and applying it correctly in all departments of his life), one will find darkness in his heart, and if one suffices on zikr without acquiring the correct deeni knowledge and application, this may cause him to fall into many fitnahs.
(Malfoozaat Hazrat Moulana Muhammad Ilyaas (rahmatullahi 'alaih) pg. 40-41)
Source : ihyaauddeen.co.za